In this blog entry, we'll be talking about our participation at the "Innovation and Economic Growth" national forum and the Most Innovative Company in the Creative Industries prize we won.
This week, December 4th, 2019, ZenART VR participated in the most prestigious Bulgarian event dedicated to social, green, creative, and technological innovation. It took place in the Sofia Hotel Balkan.
The forum has a long history with this being its 15th annual edition. It is endorsed by the European Commission, the Enterprise Europe Network, Bulgarian Academy of Sciences, The Applied Research and Communications Fund, and others.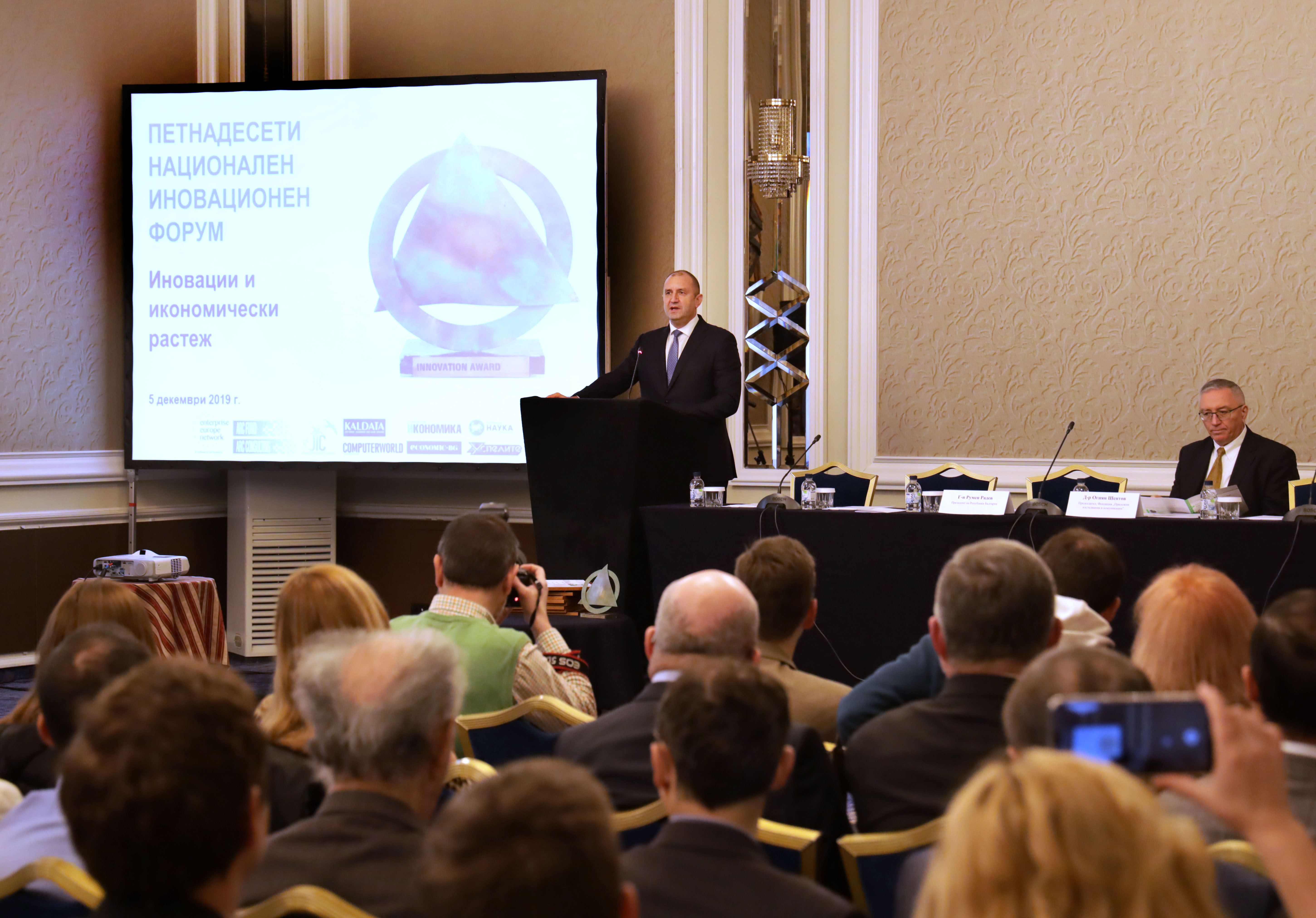 The evening was kicked off with a speech by Bulgarian President Rumen Radev, who stated that the country should turn innovation into a national policy. He pointed the USA, China, Japan, and Korea as global technology leaders and compared our nation to them.
"Bulgaria can still be considered a so-called 'shy innovator' within Europe," Radev said. "But we are brave people and you, the ones in this hall, are brave people, and it is my belief that we have enough of a foundation, achievements, and ambition, to carry out a more prominent policy and see massive achievements in this sector very soon."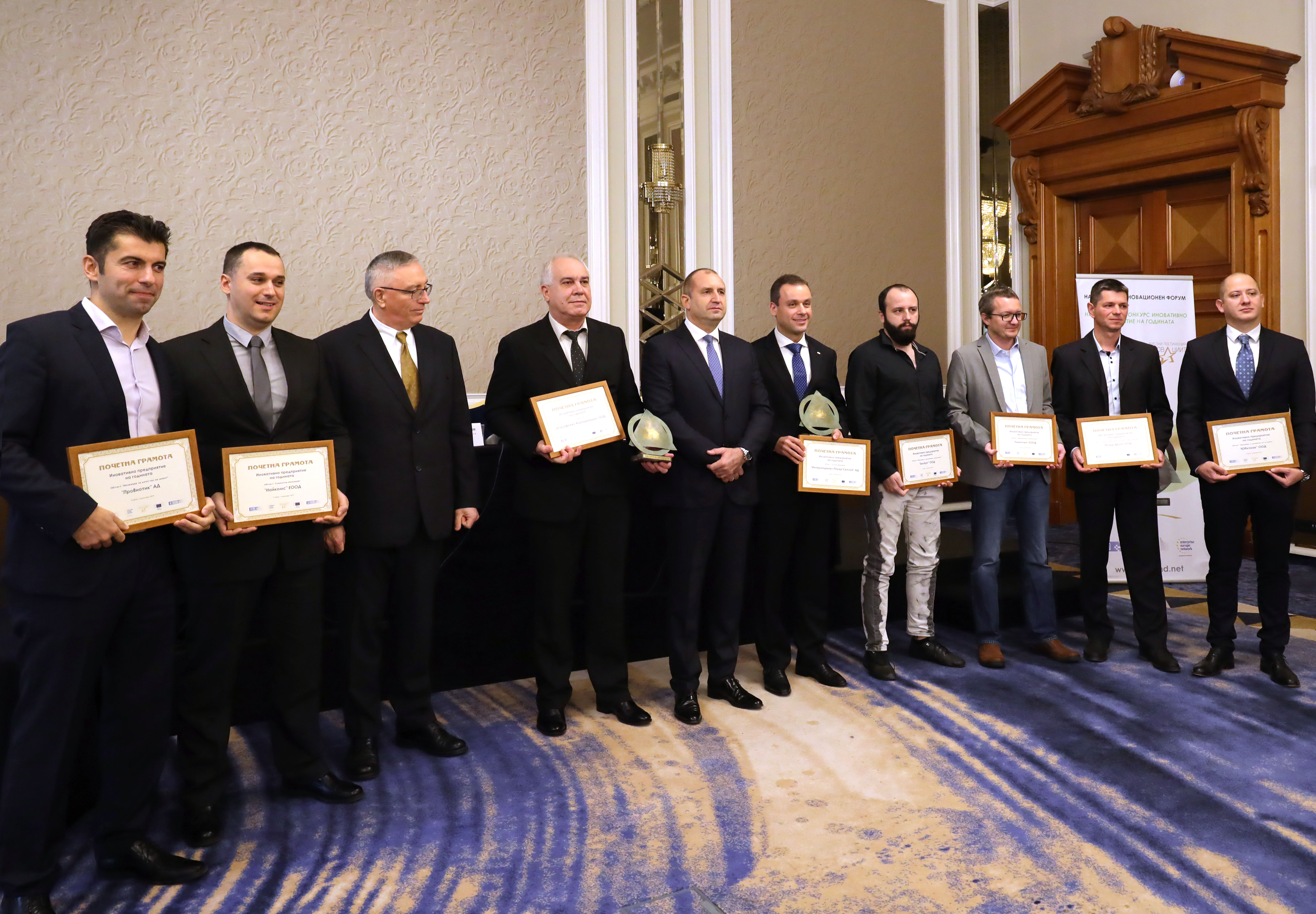 The main event was the competition "Innovative Enterprise of the Year", with more than 100 competing companies and judged by an external jury according to special criteriа and methodology. The categories were as follows:
• Market Leadership
• Quality of Living
• Green Innovation
• Innovative Management
• Social Innovation
• Innovation in the Creative Industries
• Innovative Startup
• Innovations for Talent Development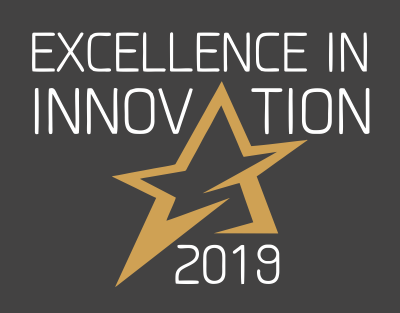 ZenART VR snatched the award in the Creative Industries category, and Executive Producer Georgi Georgiev was given the plaque by the President himself. However, this is much more than a fancy piece of paper in a frame. We are now one of the few companies that are officially presented with the ARC Fund 'Excellence in Innovation' label and the right to use it. Criteria for acquiring this right include high quality and originality of the innovation, impact on national and global markets, environment and society, as well as business model efficiency.
It is a great honor to receive such a token of recognition on home soil and we are very appreciative of it.
We added it to the other award we won this year and they look great displayed next to each other!
Meanwhile, work on our next two destinations is continuing its smooth and steady path. Tune in next time when we'll share some more ZenART VR progress! In the meantime, follow us on our social media pages to see the news as we publish them and to talk to the team directly. See you there!