In today's blog post, we'll talk about SteamVR's new dashboard and the functionalities it features.
From the very beginning, SteamVR's dashboard went for the "Big Screen" interface, more suited for a TV than VR. This, up until recently, meant some of the features were pretty clunky and a lot of them seemed to not be working at all. As could have been expected, Steam is moving away from the TV screen design.
With the latest update to the platform, a number of new functionality tweaks have been introduced – most notably readability improvements, a better layout, volume adjustment options, and a better overall performance.
If you're keen on messing with the settings constantly, there's now the option to put them in their own separate dashboard space. Additionally, improvements to the usability and stability of the Desktop view were made, if looking at your computer monitor through two smaller monitors is your thing.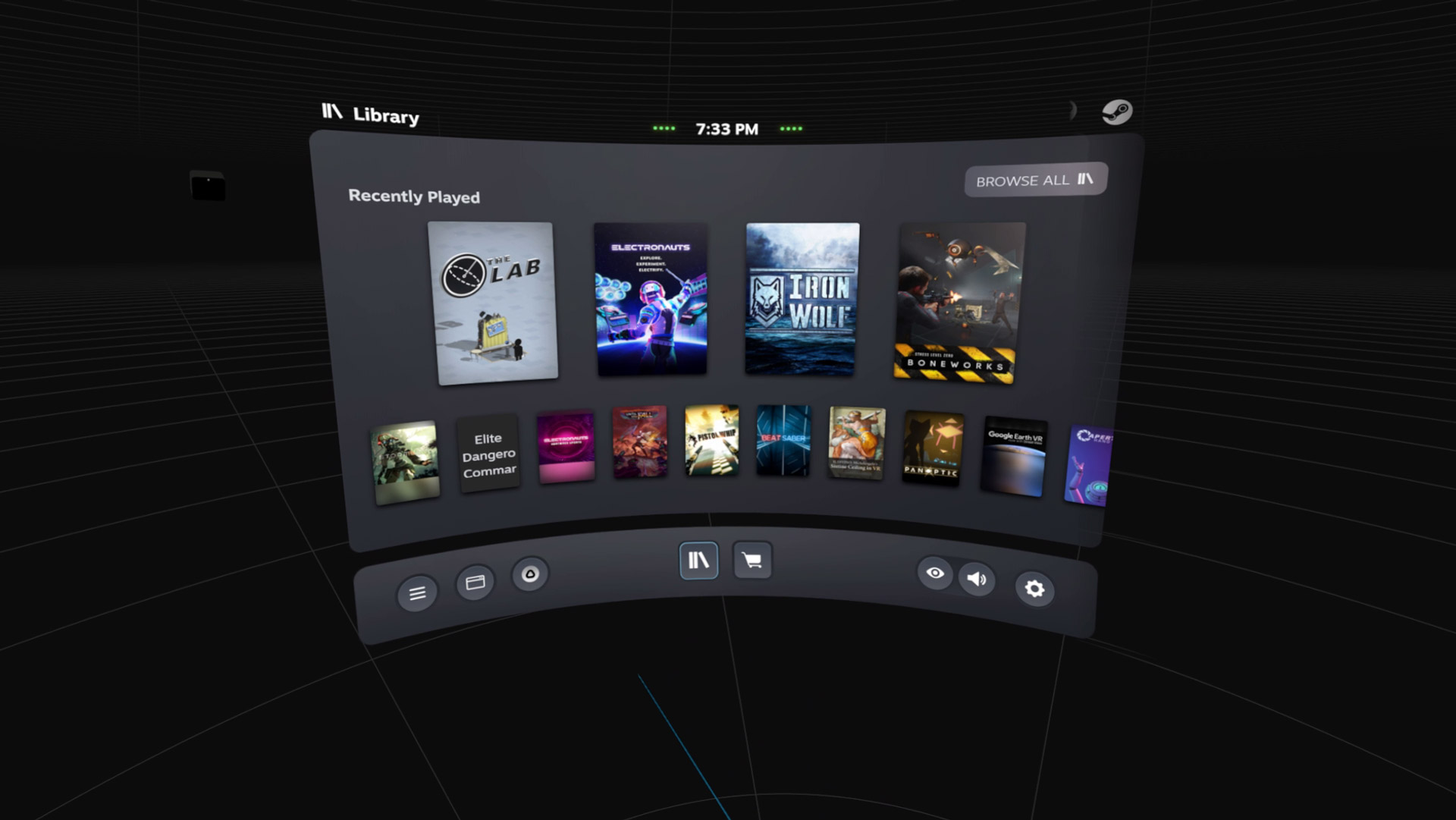 The simple dashboard shows the four games you played most recently, along with a scrollable list of your Library titles. The new Store also features a section that features your "Top Singleplayer", "Top Multiplayer", and "Top Free" items in separate, scrollable sub-sections.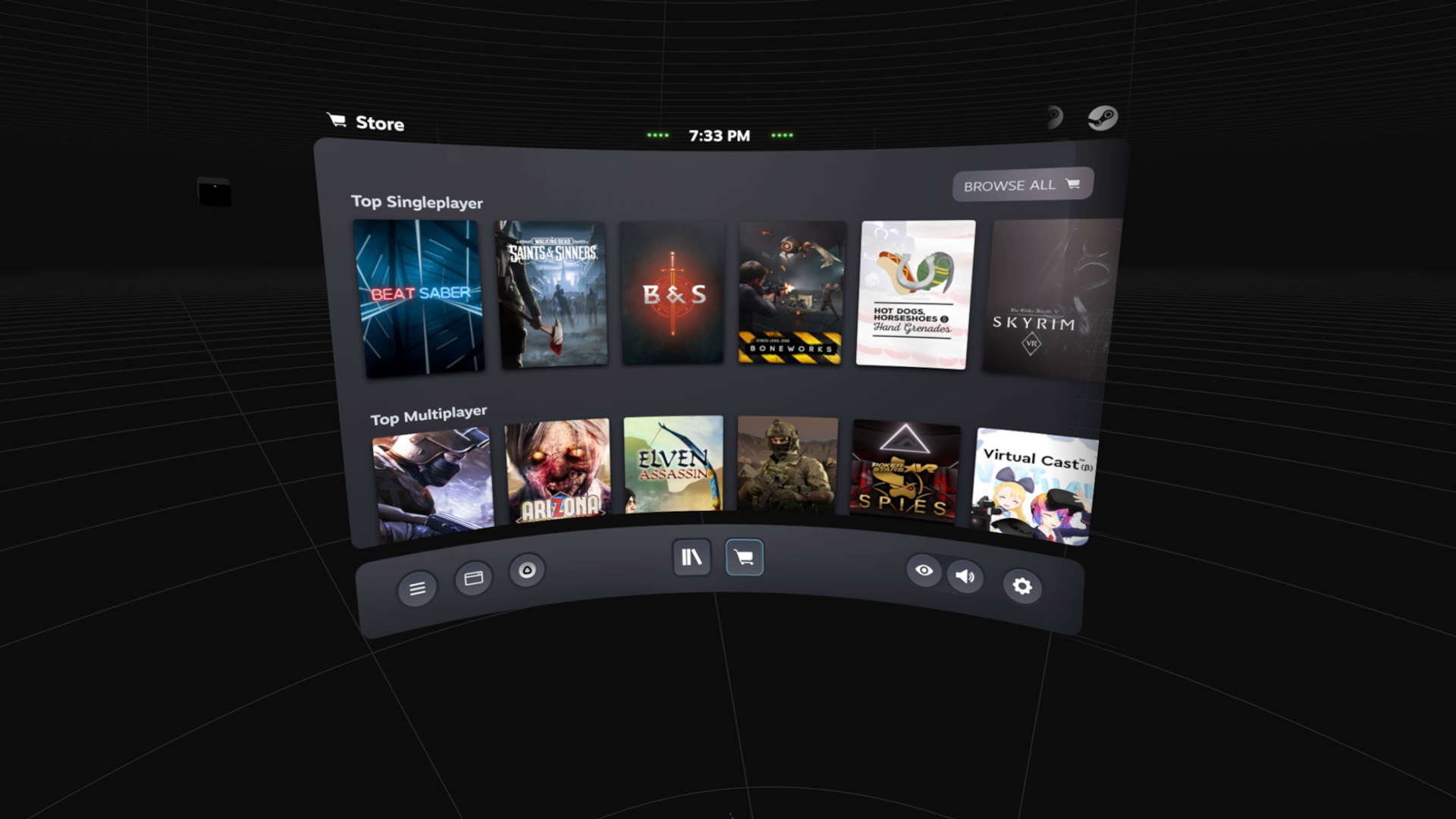 When a game is currently active, you get video settings and buttons for controller bindings, all game-specific stuff that you can play with while playing your game. This means you don't have to scroll and search for the title in your library. Neat.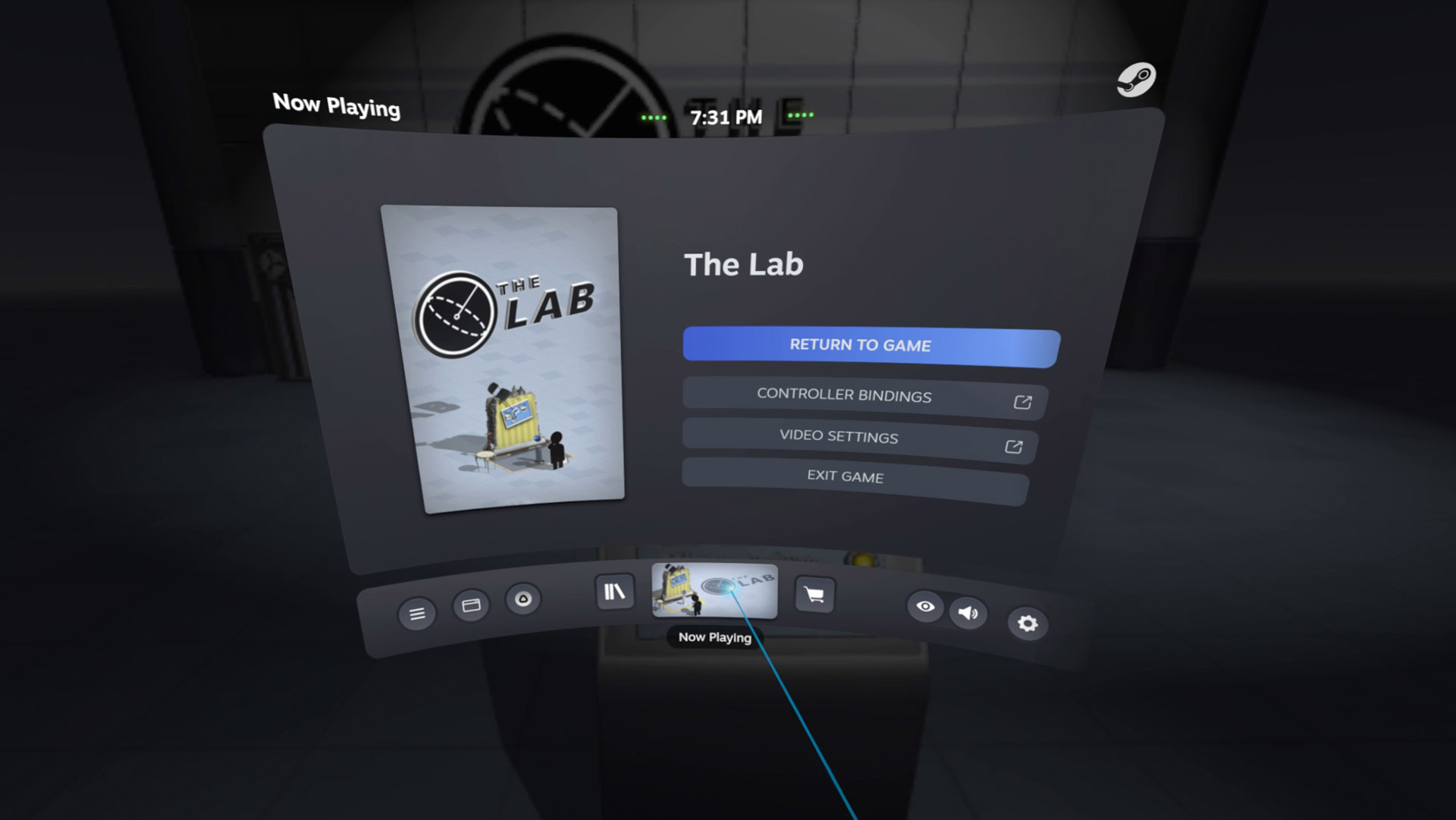 Last time we checked, any Friends options were still unavailable. SteamVR, however, is quickly getting closer to its 2.0 face, so they're most certainly just around the corner. There are still a few places that take you back to the old interface but as the design is maturing, we'll have all our favorite functionalities integrated into the simple, cool, no-scroll new look in no time.
To preview the new interface and experience the sweet improvements, follow these steps:
To opt into SteamVR Beta, open your list of Steam games and right-click on SteamVR. In Properties, go to the Betas tab. Choose "SteamVR Beta Update" from the drop-down list and allow Steam VR to do its thing.
For the Steam Beta just click on the top-left "Steam" dropdown in your main Steam window, go to Settings and in your Account tab, find the "Beta participation" section. Click "Change" and select "Steam Beta Update" from the drop-down list. You may have to restart Steam.
As mentioned, Steam is ditching the Big Picture look but it's not entirely gone. If you still want to access the old familiar interface, click on the "Browse All" button that you'll find at the top right corner of the window.
You should be able to access the new update but in the off-chance that the rollout hasn't reached you yet, don't worry, it'll get to you soon enough. A list with all the changes and fixes is available here.
With Half-Life: Alyx coming up in just a few weeks, Valve is most certainly in a hurry to welcome brand-new users right into the new interface. And the two SteamVR Home environments they just released as the first bonus content for the pre-order have us all very excited both for the game and for the brand-new SteamVR!
/header image credit: Valve/